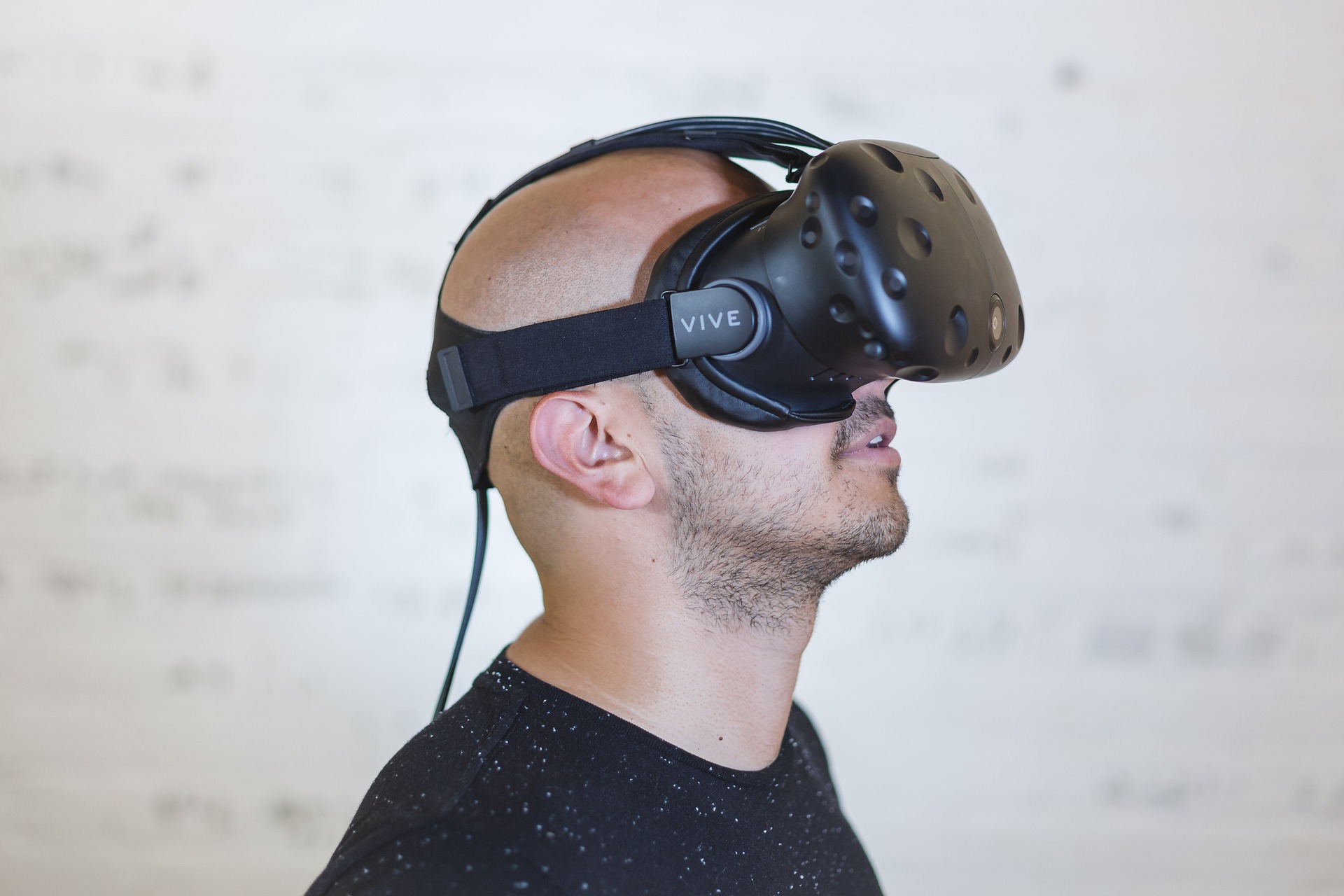 What is AR?
AR stands for Augmented Reality or mixed reality. This technology is the blending between the virtual world and the real world. It does not transfer the user to another reality or another world but it adds more to his reality.
Augmented Reality allows the users to interact with virtual content that is added to the real world. Users are able to see the difference. So they are actually looking at the real world but it is augmented with additional graphics or information or computer-generated images. But what does this mean? It means that in Augmented Reality objects can appear on your coffee table or that the Youtube video you are watching can appear on a floating window. Augmented reality can be experienced through smartphones, tablets, and AR glasses.
Components for augmented reality
The augmented reality needs hardware components and these are:
Sensors
Processor
Display
Input devices
Most of the new tablet computers and smartphones have these components such as a camera and sensors such as an accelerometer, GPS, and solid state compass, making them suitable AR platforms.
Applications
Filters in snap chat.
Music: there is a tool to create music or 3D music which allow the user to mix sound features and play sound samples that is in the 3D space
Broadcast and live events: the first application for the augmented reality was the weather visualization and it shows full motion videos.
Tourism and sightseeing: information can be displayed for tourists.
Military
Flight training: it can be used in the formation of a flight path in the sky to teach pilots how to land.
Industrial design: it can be used to compare the crashes, the actual crush, and the test imagery.
Medical
Education
Products
Microsoft HoloLens.
Magic Leap Lightwear.
Epson Moverio BT-300FPV Drone Edition.
Google Glass Enterprise Edition.
Solos.
Everysight Raptor.
Games
Pokemon go.
Jurassic World Alive
Zombies, Run!
Hydrophobia
Dead Space
Harry Potter: Wizards Unite
The Walking Dead: Our World
Reality Fighters
Book of Potions
Book of Spells
Diggs Nightcrawler
Publishers or developers of augmented reality applications and games
Sony Interactive Entertainment.
SIE London Studio.
Novarama.
Niantic
Portkey Games
WB Games, Inc.
Interactive Entertainment.
NBCUniversal.
Ludia.
So, to sum up, Augmented Reality is a very good step to the future of the 3D world if we have the right function, devices and price.